10 Ways Steel Building Structures Are Eco-Friendly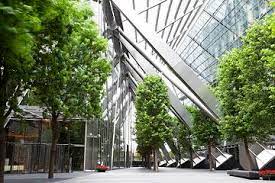 Many people are resorting to having steel buildings because of their eco-friendly nature. It is very important to ensure that we keep our environment at its level best. You have to take charge of the environment through your best actions. One of those actions is using steel instead of other building materials. As other people are taking that direction you as well can try it out and you'll get to understand it more. The following are the 10 ways in which steel building structures are eco-friendly.
Low amount of construction wastes
When constructing a steel building, very little construction waste will be left behind when the entire process is complete. Steel is usually brought to the construction site when already pre-fabricated. The pieces of steel are always in the right measurement and therefore it's just to fix them. Because of that, very little waste is left behind after the construction process is completed. The construction site will not be immensely littered as is the case with other building materials like wood. The little waste left behind can also be recycled and used in other projects. The environment will therefore not be affected by waste materials. You now see how steel building structures can be very friendly to the environment.
Steel buildings are durable
Steel is the most durable among many building materials. It can withstand harsh conditions. Because of the durability of steel buildings, renovations are always done less often in these kinds of buildings. It is the fewer renovations that will make less amount of energy to be expended. At any given time that any renovation of a building is done, energy must be expended. If you're looking for an eco-friendly option when constructing a building then steel is what you should go for.
Reduces energy costs
Do you know how steel building structures reduce energy costs? Steel frames offer structural insulation which in turn helps them to facilitate conditioning. This conditioning can be enhanced for a long time. For instance, conditioning during summer and heat during winter will be obvious things for you if you choose a steel building. This will play a great role in reducing energy costs since you'll not spend much power during different times.
An eco-friendly production process
The process of manufacturing steel is usually very friendly to the environment. Steel companies have ensured they have plants with zero emissions. These steel plants do not emit carbon into the air and therefore the environment is not under any threat of pollution. The process of manufacturing steel is done in a friendly manner as far as conserving the environment is concerned. What else can you go for if not a steel building? Steel building structures are without a doubt the best.
Green building standards
Steel buildings can meet green building standards. Steel buildings meet the highest sustainability standards. Many people are now seeing the value of steel building structures. You can as well be one of the owners of steel buildings Ontario. What are you waiting for?
Solar power options are easy to add-on
You easily add solar panels on top of your steel building. The solar panels will be very useful in reducing your energy bill. You will create your energy and therefore you will not greatly depend on other energy sources like electricity. Another solar option that you can put on your building is a granular-coated or pre-painted metal roof. From all these, you will be able to create solar energy that will be vital in heating and cooling your building. This will eventually help you to save on energy. If you want to save something on energy bills with solar panels go ahead and do it. Let the most trustworthy company in steel buildings Canada help you come up with a nice steel building and the rest will follow.
Steel is recyclable
Steel can be recycled for other purposes. This means that steel is not likely to be dumped and pollute the environment. After construction, the few leftovers of steel can be recycled and used again in other projects. This sets steel apart from other building materials like wood which cannot be recycled. Once the wood has rotten, nothing can be done about it. It will just be there and cause pollution to the environment. A steel building will surely stand out compared to other buildings because you can reuse steel over and over.
High fire-resistance
Steel is highly resistant to fire. In case of a fire outbreak, fire cannot spread to nearby buildings. This means that the fire will easily be contained. Eventually, less amount of carbon dioxide will be emitted into the atmosphere. There will therefore be no air pollution in that given area. A steel building will surely take care of this because of its non-combustibility. You should therefore settle for steel and you'll not regret it. Build that steel warehouse today and you'll get to know what high fire resistance means.
Less maintenance
Less maintenance experienced in steel buildings is another aspect that is an advantage to the environment. Steel buildings experience less damage and therefore less repairs will also be required. Due to the fewer repairs, it means that less energy will be spent maintaining the building during its entire lifetime.
 Steel buildings require shallow foundations
Because steel is not as heavy as other building materials like wood, steel buildings only require shallow foundations. Because of that, less construction time is taken. This less construction time facilitates a lighter carbon footprint.
Conclusion
If you are looking forward to keeping the environment as clean and safe as possible, you have to consider a steel building. No one wants to destroy the environment around them. As people are going the steel building structures way, you should not be left behind. Meta Steel is here to help you in the journey of conserving the environment by constructing a steel building. Just reach out to us because we are at the top as far as steel buildings Canada are concerned. Do you still want to keep waiting? For the best services ever, make sure you contact us or call (800)-484-0543.