How Long Does It Take to Build a Commercial Building?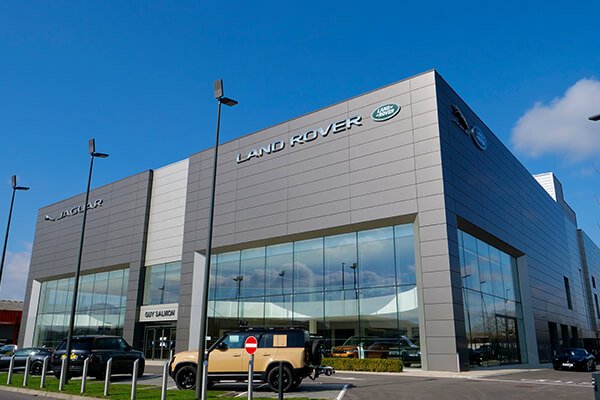 One of the main issues with establishing a commercial structure is the length of the construction process. The amount of time required to construct a commercial building depends on the project's size, complexity, and kind of materials. Pre-engineered steel buildings, on the other hand, provide for much shorter construction times when it comes to constructing steel warehouses in urban areas.
Factors that affect to build of a commercial building
A commercial building's construction is a complicated process that needs time, money, and knowledge. Many elements affect the time duration for constructing a commercial building
The building's size
The most important factor is the size of the building, as larger structures will typically require more time to construct.
Kind of materials
Another factor is the type of materials used in the construction process, as more complex or specialized materials may require additional time to source and work with.
Design complexity
The design complexity is also an important factor, as steel buildings with more intricate designs may require more time to plan and execute.
 The size and complexity of the project
Size and overall complexity of the project can greatly impact the time required for manufacturing. Larger or more complex projects will generally require more time and resources to complete.
Location
There are a few more things to think about when constructing a commercial building in Canada. Given the size of Canada and its diverse climates and weather patterns, each project's unique requirements may differ significantly depending on its location.
Not enough space
There may not be enough room for construction tools and materials in a highly populated area, which could slow the construction process. To resolve this issue, MetaSteelBuilding provides you with an efficient steel building experience.
Traffic restrictions
There may be noise and traffic restrictions that need to be taken into account. These factors can add extra time to the construction process.
Weather
The weather is another element that may impact how quickly steel buildings are constructed in urban areas. For instance, the harsh and protracted winters in Canada might make it challenging to finish steel building projects. The construction process might be slowed down and the schedule extended if the construction site is affected by bad weather.
These factors might affect the schedule for constructing a commercial building. Working with a trustworthy company with pre-engineered steel building construction experience is important when developing steel warehouses in urban areas. One such company that offers high-quality services to construct steel buildings in Canada is MetaSteelBuildings.
Estimated time for a Commercial Building
A commercial building's construction can be finished anywhere between a few months to a few years. Given that this is the time when the designs and permits are being created, the pre-construction phase usually takes the longest. The timeline can be more precisely predicted after building starts. The first stage in constructing a steel warehouse is to identify the precise requirements of the undertaking. This requires collaborating with an engineer or architect to develop a design that suits the demands of the company. The manufacture of the construction components will start as soon as the design is complete.
Pre-engineered steel buildings
Pre-engineered steel buildings are often easy to assemble and go together quickly. The building may be put together with little to no on-site construction work because the components are made to fit together effortlessly. Moreover, less waste is produced during construction because many of the components are constructed off-site.
The speed at which pre-engineered steel buildings may be built is one of their main advantages for commercial buildings. As compared to conventional building techniques, the construction timetable can be greatly shortened because the majority of the work is conducted off-site. This may be especially important for companies in cities where time is often of importance.
Steel buildings are becoming more and more common in cities because of their toughness, affordability, and versatility. Steel is a sturdy, light-weight material that is resistant to fire, termites, and other pests and can tolerate harsh weather conditions.
Saving your time
Pre-engineered steel buildings are created and manufactured off-site, allowing for a speedy and effective building procedure. This is especially helpful in urban areas where space is at a premium and development schedules are frequently constrained. Considering that many of the jobs that would traditionally be carried out on-site can now be finished in a factory, this can greatly shorten the building time.
Pre-engineered steel buildings can also be adjusted to match the unique requirements of each project because of their great degree of customization. Working with a company like MetaSteelBuildings is one of the greatest options when it comes to constructing steel warehouses such as commercial buildings in the city. This company specializes in pre-engineered steel buildings that may be built fast and effectively to fulfill the demands of city enterprises.
Long lasting material
Companies in the city frequently choose steel buildings because they provide a number of advantages over conventional building materials. Steel is a sturdy, long-lasting material that is immune to many problems that can affect other types of building materials, including rot, mold, and pests.
Flexibility of steel
Steel is a very flexible material as well. It can be altered to meet a variety of design and construction requirements.
Saving your money
Another advantage is the financial reductions that may be realized by employing pre-engineered steel buildings for commercial development. As a result of the building's components being manufactured off-site, less waste is produced during construction. Also, the parts are made to slot together effortlessly, reducing the specialized personnel and tools requirement.
Protection against harsh climate
Canadian steel buildings should generally be built to resist the region's environment and weather. This could entail adding extra structural supports to withstand strong winds or large snow loads or utilizing specialist insulation or ventilation systems to maintain a pleasant interior temperature.
Commercial building experts in Canada
When constructing commercial buildings, it might be very beneficial to work with a company like MetaSteelBuildings. The construction process can be made as efficient as possible by working with a reliable company like MetaSteelBuildings. Pre-engineered steel buildings,  steel warehouses, and commercial buildings are the area of expertise for MetaSteelBuildings. We know the particular difficulties that can appear during the construction process. We have experience working in cities across Canada. Additionally, we use cutting-edge tools and methods to ensure the construction process is as efficient as possible.
MetaSteelBuildings offers a variety of different services in addition to their knowledge of constructing commercial buildings, steel warehouses that can help to speed up the building process. They consist of project management, engineering, and design services. Clients can have more control over the building process and guarantee that their project is finished on time and within their projected budget by dealing with a company that provides these services like MetaSteelBuildings.
Conclusion
In conclusion, various factors, such as the building's size, location, materials, and degree of architectural complexity, can affect how long it takes to construct a commercial structure. Working with a trustworthy business with pre-engineered steel building construction experience, like MetaSteelBuildings, is crucial when developing commercial buildings in city areas. In Canada, MetaSteelBuildings offers top-notch services for constructing steel warehouses and has practical knowledge of all major cities.  For the best services ever, contact us or call (800)-484-0543.