How Much Does a Storage Unit Cost on Average?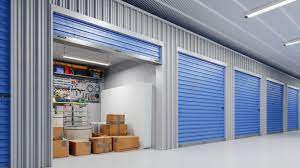 Are you in need of a storage unit and perhaps you don't know how much it costs? Not knowing the cost can be a bit of a stumbling block as far as planning for a storage unit is concerned. That is why you should seek the right information before anything else. Knowing everything as far as the cost is concerned will help you know how much you need. A storage unit just like any other steel building will require you to be well-prepared before embarking on the process.
How much does a storage unit cost on average? This question must already be ringing in your mind right now. Don't worry too much about that. The information you need to know is right here. With a few hundred dollars to a few thousand dollars you can be able to construct a storage unit. That is where the average cost lies. The cost is not fixed and can be influenced by various factors. You can start looking around for options and even compare them with the cost to build 20000 sq ft warehouse.
Factors that influence the cost of a steel storage unit
Some of the factors that will determine the cost of a steel storage unit are as follows:
Design and complexity
The design and complexity of the storage unit you need will greatly determine how much you will spend. A simple steel storage unit will not cost you so much compared to a more complex one. When you go for a complicated design, the kit will be more expensive to manufacture. That means you will have to dig deeper into your pocket. Whatever design you have in your mind, we will do it for you. You can have our word because no one beats us when it comes to steel buildings Ontario.
Location
The cost of steel buildings can vary according to location. For instance, the cost of storage units in areas that are known to be expensive will be high. In areas that are a bit low-class, the cost will be somehow affordable. For example, the cost of a steel warehouse in Toronto will not be the same as in any other middle-level city.
Varying prices of steel
The varying prices of steel will also have a say when it comes to the cost of steel storage units. Prices vary according to manufacturers as well as time. You have to consider this when building any kind of steel building.
Advantages of a steel storage unit
Easy expansion
If the number of goods you need to store increases, you have no reason to worry. Steel buildings have the potential to take care of that. Yes, it is easier to expand a steel building than it is in any other type of building. The more the amount of stuff you have increases, the more you will need extra space. Therefore, you need to have a solution for that. The only good solution here is to expand your storage unit. You will easily achieve that and that is why steel buildings are the best for storage units. All you will have to do in this situation is to unbolt and then expand. Just as simple as that and you will have more space for your stuff. Are you still in doubt? You should probably try it so that you can believe your eyes. Yes, just reach out to us and we will make you believe it.
Faster erection
When it comes to faster and easier erection, you have every reason to trust a steel building. A steel storage unit will not take much of your time as far as construction is concerned. It will only take just a few days to erect your building. This is so because steel materials are always brought to the site when already fabricated. A lot of time is usually saved because the laborers have nothing else to do but just fix it. Also because of the weight of steel, everything becomes much easier. A steel building is a good option especially if you are keen on saving time. If you want to use your storage unit as soon as possible, just call us and we will be there. We will erect it as quickly as possible because that's what we do as far as steel buildings Canada are concerned.
Low maintenance
Investing in a steel building will mean that you are preparing for less maintenance. Steel does not rot or crack as is the case with wood. This means that you will not have to replace parts now and then. Once you have erected your building, you will just need to make sure it is clean. In most cases, steel buildings have structural warranties as well as other warranties on paint, wall, and roof panels. This will cover you in the event of any unlikely occurrence. With your steel storage unit, you will worry less as far as maintenance is concerned. This will save you a lot of money that will be directed into something else. You should surely think about that. Don't just go for any kind of building.
Customizable
If you want a building that will take into account all your needs and choices then a steel building is what you should go for. Steel buildings can easily be customized to fit exactly what you need. It is never a hassle doing some modifications here and there in a steel building. You can pick a color and different finishes of your choice with ease. Customization can be done both in the interior and exterior. You have the power to make it exactly how you want it to look. You should seriously think about having one even if it is a small steel warehouse. By doing that you will understand more why many people are preferring steel when it comes to customization.
Conclusion
Do you think you are now ready to go for a steel storage unit? Do you think the amount is still high for you to raise? All these worries shouldn't stand in your way as far as owning a storage unit is concerned. The cost is manageable and you can do it with ease. The average cost is something you can raise if you are so determined to have a storage unit. With all the benefits that you will get from a steel storage unit, you cannot afford to let go of this plan. Make sure you get yourself a nice storage unit for your stuff. As Meta Steel, we are here to make that happen. We offer the best designs even if it is agricultural buildings for storing agricultural produce and equipment. For the best services ever, make sure you contact us or call (800)-484-0543.