How Much Does Boat Storage Cost?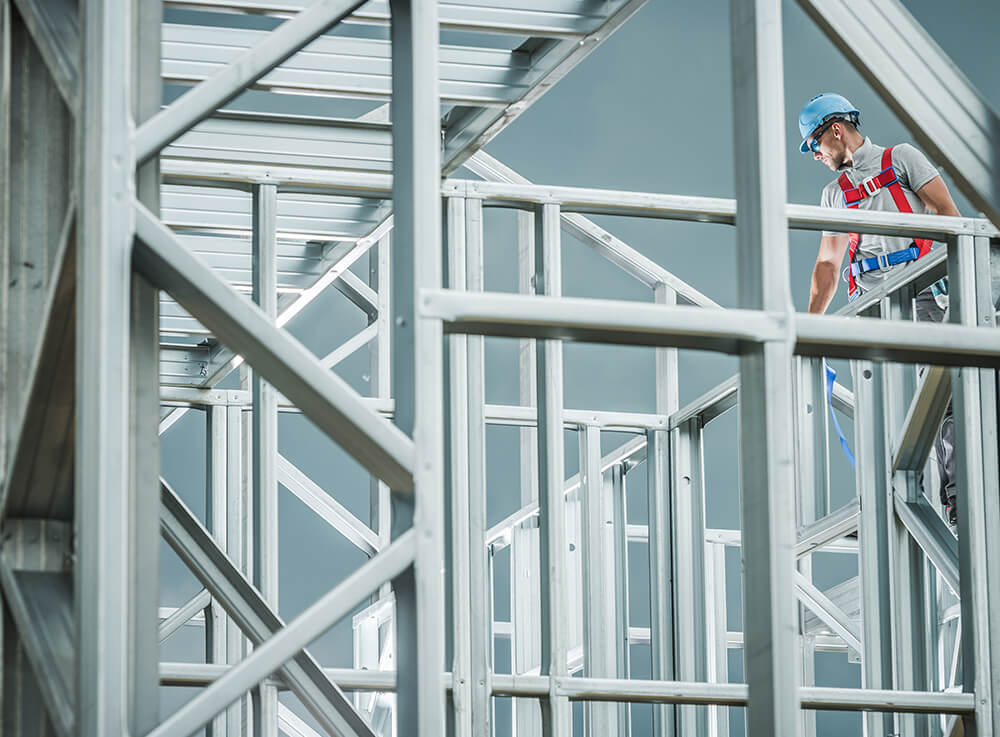 Are you interested in having a steel boat storage? It is a good idea to have one because of the benefits you will get. Owning a steel building is a feeling that is completely out of this world. But first, do you know how much it will cost you to build one? You have to know the cost so that you can decide whether you can afford it or not. Yes, it is very important because it is the cost that will determine if you are ready for it or not.
A few hundred dollars to a few thousand dollars will be enough for you to construct boat storage. With that, you will be good to go. Remember the price is always not constant. It varies according to various factors. If you think you can manage to raise that, why don't you start the process now? You already have the potential to build a fantastic steel boat storage, so why waste time? Many people are quickly seeing the value of steel buildings, and you should also join the pack. It is never too late.
Factors that determine the cost of steel buildings
There are several things you need to keep in mind when building a steel building. Whether it is boat storage or any other kind of steel building, the following factors will determine the cost.
1. Size
Size matters in a lot of things. When it comes to steel boat storage, size is not exceptional. The larger the boat storage the more you will spend on construction. This is because more materials will be needed as well as laborers will take more time to do the job. All these will surely take a toll on your pocket. If you want to spend less you will then have to think of small-size boat storage. This will also apply when you need a steel warehouse.
2. Customizations
Customizations are good but usually come with an extra cost. If you seriously want to customize your steel building, you will not avoid spending more. For instance, the specific insulation and doors and windows among other things that you will choose will greatly determine what you will pay. If you had no idea about that now you know.
3. Choice of contractor
Some contractors can be extremely expensive compared to others. You have to be watchful when searching for a contractor to construct for you. It is the same way you'll see different figures when it comes to the cost to build 20000 sq ft warehouse. Different contractors will give you different estimations for boat storage. At the end of the day, you will pick one that suits your budget.
Advantages of using steel building for boat storage
1. Easily customizable
Your needs and preferences can easily be taken into consideration when dealing with a steel building. A steel storage building is more flexible than you think. If you have personalized features that need to be put in place, you have no reason to worry. It is easy to customize a steel building and therefore your boat storage will come out exactly how you want it. If you have minimal space, your steel building can still be designed to make good use of that small space. When it comes to flexibility, steel buildings always get you covered. This should prompt you to consider steel boat storage. When we are here, you don't need to worry about experts. We are the right company for the job. Just assign us the task and we will show you what it means to be the best in steel buildings Toronto. Yes, that is what we are.
2. Cost-effective
A steel building is the most cost-effective thing you can ever think of. It is very affordable to build a steel building. You stand a great chance of saving if you consider this kind of building. Since it takes a short time to construct, you save much when it comes to labor costs. At this moment you have every reason to consider a steel building because you will save something from the whole process.
3. Faster construction
A steel building will guarantee that much of your time will not be wasted in the construction process. Steel buildings are known for taking less time to be erected. This is because steel is light in weight and also fabricated before arriving at the site. This means that laborers will have an easy time carrying the materials and fixing them in their respective positions. Within a few days, your building will be completed and ready for use. You will not be thinking of construction even for months as is the case with concrete and wood. Why don't you then consider a steel building for your boat storage? You will surely like it if you try. Courtesy of boat storage, you will become one of the owners of steel buildings Canada. Yes, it is possible and we can gladly help you with that.
4. Highly secure
Steel can assure you the security that you are looking for. A steel building is highly resistant to harsh conditions as well as pests. It is also not easy to break into a steel building. This means that once you store your stuff, you can be sure of their safety. Another important thing to note is that steel buildings are highly resistant to fire. In short, security can be guaranteed with a steel building. If a steel building is used for boat storage there is no doubt all the boats will be safe. You should therefore go for a steel building if you need your boat to be safe always. We got you covered in that so make sure you reach out to us.
Conclusion
You can now confidently execute your plans as far as constructing boat storage is concerned because you know the cost. If you think you can easily raise that amount then good for you. If you think you are not ready you can take your time to raise it or perhaps take a loan or something. The moment you feel it's time to hit the ground running, remember Meta Steel is there for you. This is what we do daily and we will be glad to construct it for you. We have a good history as far as steel buildings in Canada are concerned. For the best services ever, make sure you contact us or call (800)-484-0543.