How Much Does it Cost to Build a Steel Garage?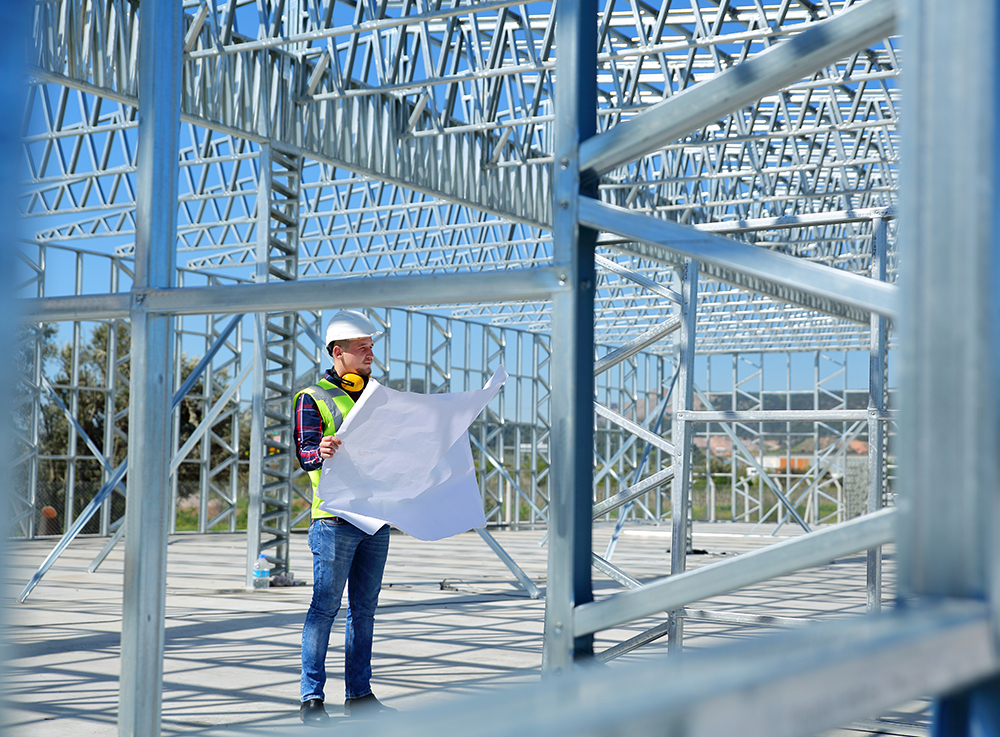 If you are keen on having a steel garage, then you must care to know how much it costs to build one. Knowing the cost is the first and most important step in putting plans in place. You cannot be sure of building a steel garage if you do not know whether you'll afford it or not. Once you know the cost, you will be good to go. The cost will offer you direction regarding what you can save or borrow to facilitate your building plans. You can look around for a steel building for sale; perhaps you'll have an idea of what is going on in the market.
The total cost of building a steel garage is usually determined by the size of the particular garage. Any steel building Canada probably differs in cost from the next one because of size. As of now, the average cost of building a steel garage ranges from $16 to $40 per square foot. Now you know what you're supposed to equip yourself with depending on the size of the garage you want. This could be affordable for you though you can still compare prices of other metal buildings Ontario.
A steel garage should probably be on your list of things to acquire this year pre engineered steel buildings. There are benefits you will enjoy by having a steel garage. How will you get to know if you don't try any of the steel building sale? The benefits of a steel garage are as follows
Easy installation
Ordinarily, steel is not as heavy as wood. This means that it can be easier to carry around compared to wood. That alone should tell you that the installation process will also be easier during building a steel garage. If you opt for a wooden garage, you will probably have to be prepared for a tough job. When considering being one of the owners of Canadian metal buildings, keep in mind that installation is a bit easier.
All those you see out there with Canadian steel buildings, chances are that they had an easy time during installation. You as well can tell how easy it is as far as installation is concerned. But how can you tell if you don't try and experience it? The best way to experience it is to work with Metal Steel Buildings. You will be guaranteed to get the best steel garage that you deserve
Enhanced safety
A steel garage is much safer compared to a wooden one. This is regarding things like fire. When there is an outbreak of fire, a wooden garage will be burnt down to ashes, but the steel one will not. This issue of safety will, of course, make you fall in love with Ontario steel buildings.
When it comes to insulation, a steel garage will not give you problems at all. It's easier to do it in this kind of garage. It's this insulation that will enable you to achieve a consistent temperature there. Hearing this, you have every reason to start looking for steel buildings Manitoba. You will surely find them.

Fast installation
Since steel is not as heavy as wood, working with it could save a lot of time. Installation is faster compared to if you were to use wood to build a garage. Workers will move with ease because the weight isn't too much. You'll probably be impressed with the progress of the installation work. No one wants to take eternity doing one thing. Faster installation is the beauty of going for metal buildings Canada. You will see how fast it is when you decide to have your steel garage built.
The faster completion in itself will lead to another benefit. That benefit is low labor costs. The earlier the job is finished, the lower the cost of labor will be. You will probably have the opportunity to save some coins and do something else. Just imagine you will spend less and still have the best metal building Canada. The opportunity is right here with you, so you better make good use of it.

Immense durability
If you are looking for durability, then a steel garage is the best choice for you. Due to the tough nature of steel, a steel garage can be able to withstand a lot of things. For instance, in extreme weather conditions, you don't need to worry because your garage will be strong and upstanding. Heavy downpours and speedy winds cannot be a threat to your garage. All the steel buildings for sale you see out there have a high probability of sturdiness for too long.
So if you ignored a steel building for sale somewhere because of durability doubts, you did the wrong thing. Moisture damage is a thing of the past when it comes to a metal garage. It is not like the wooden one, which is prone to moisture damage. So before you think of overlooking a steel garage, you better think twice. You are not just investing in a garage but in durability as well. This kind of garage will save you a big deal

Less maintenance
If maintenance is always your worry, you have no reason to worry anymore. A steel garage has already blown that out of your mind. When it comes to steel garages, maintenance is never an issue. These garages are resistant to molds and cracking, among other things. Steel garages are among Cdn steel buildings that several people consider having.
There is less likelihood that you will have to spend your money doing some repairs here and there. This means that you will be able to save a bit compared to if it were a wooden garage. If you take a look at the steel buildings for sale in Ontario you will see for yourself. Just a touch alone will tell you these are the efficient types of buildings you need.
Conclusion
You are now a step ahead of that person who wishes to build a steel garage but doesn't know the cost. You know now what amount of money you are supposed to look for. Remember, they say cheap is expensive. Do not be tempted to settle for substandard just in the name of saving. You need something durable, and that's why you should go for the best metal buildings for sale. Pay close attention to that, and you will not regret it later.