How To Choose The Right Type Of Prefabricated Steel Warehouse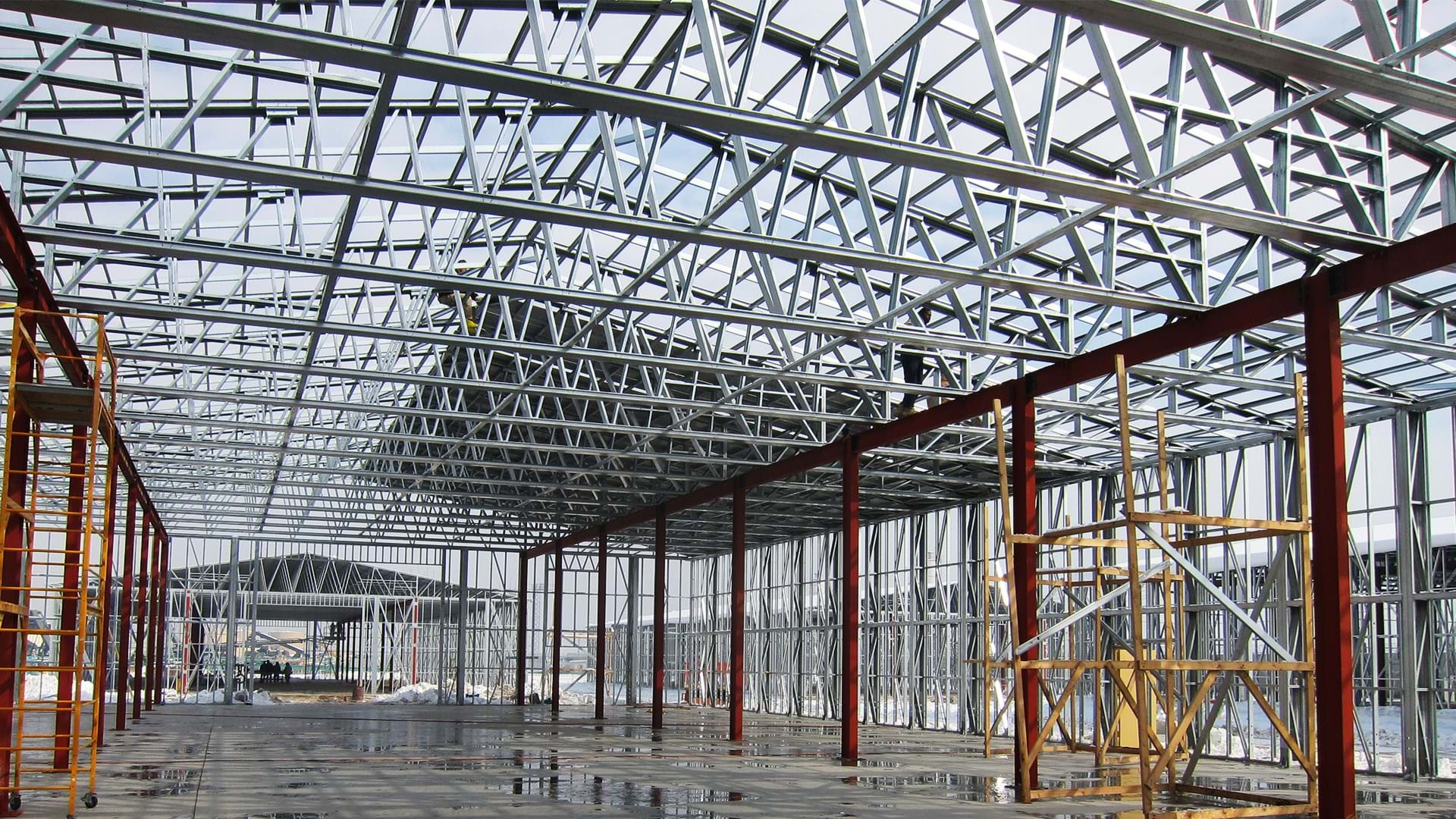 The construction industry has seen a significant shift in recent years, with a heavy emphasis on improving efficiency and implementing sustainable practices. Prefabricated steel warehouses have emerged as a popular alternative among trendy options due to its durability, cost-effectiveness, and rapid building schedules. However, success with your project necessitates careful consideration of a variety of aspects when picking the best steel warehouse option. This article will walk you through the steps necessary to make an informed decision when it comes to choosing the best steel structure design for your needs.
The goal and functionality
Understanding the purpose and functioning of the prefabricated steel warehouse is the first step in picking the best one. Identify the warehouse's intended usage. Will it be utilized for storage, production, distribution, or all of the above? The structure's size, layout, and design will be determined by its intended use. For example, a warehouse constructed for bulk material storage will have different requirements than one geared for retail activities.
Examine the Site Conditions
Site factors heavily influence the sort of steel building you should pick. Soil type, meteorological conditions, seismic activity, and accessibility should all be considered. Different locations may demand different structural procedures to ensure the structure's stability and safety during its lifetime.
Size and Space Requirements
It is vital to choose the correct dimension for your prefabricated steel structure. Consider the number of items to be stored, prospective growth requirements, and available land space. Warehouses may be customized to various proportions, allowing you to build a place exactly what you need.
Layout and structural design
Your steel warehouse's structural design and layout are critical to its performance and efficiency. Modern prefabricated steel buildings include a variety of architectural alternatives, such as clear-span constructions, multi-span designs, and mezzanine levels. Clear-span designs provide clear internal space, which is great for huge storage demands, while multi-span constructions provide compartmentalization options.
Consider the layout of your warehouse for maximum throughput and simplicity of operation. To maintain seamless daily operations, factors such as the placement of loading docks, office spaces, and utility facilities must be carefully considered.
Legal Considerations and Regional Regulations
The construction of any building, whether agricultural buildings or otherwise, should take into account its unique location. Climate, wind and snow loads, seismic conditions, and zoning requirements will all influence the design and construction of your warehouse. It is critical to verify that the steel building design you choose is compatible with the specific requirements of your location. It is critical to carefully evaluate local building restrictions and ordinances. It is important to obtain the required permissions and follow building requirements in order to prevent any legal and financial difficulties later on.
Longevity and Upkeep
A standout feature of prefabricated steel constructions is their remarkable durability. Steel exhibits resistance against a range of external factors such as rust, corrosion, pests, and fire. When selecting the optimal steel structure, it's crucial to evaluate both the material's excellence and the various coating alternatives. Additionally, one must take into account the maintenance demands of the structure. Opt for coatings and finishes that demand minimal upkeep to ensure the building maintains its fresh appearance over an extended period.
Modern Building Energy Conservation
The importance of energy efficiency in modern construction, including prefabricated steel warehouses, cannot be understated. Prioritize components such as insulation, natural light inclusion, and the use of energy-efficient doors and windows. These characteristics not only promote environmental sustainability, but also provide significant, long-term economic benefits through lower energy usage.
Budget and Total Price
While the initial cost of a prefabricated steel warehouse is generally lower than that of traditional construction, the overall cost of ownership must be considered. Costs such as site preparation, foundation, permits, customizing, shipping, and installation should all be considered. Request thorough quotations from several providers and evaluate them on price and the value and features provided.
Roofing Alternatives
When it comes to warehouse roofing materials, finding the appropriate decision is critical for assuring the building's long-term protection from weather conditions. Metal roofing is a popular alternative because it provides a variety of features that make it a favored choice for many industrial and commercial facilities. Metal roofing is noted for its longevity and low-maintenance properties, making it a long-term cost-effective alternative. Its intrinsic strength and resilience to weather variables such as rain, wind, and snow help it to tolerate extreme circumstances.
Compliance With Codes And Regulations
When starting a construction project, it is critical to ensure that all local building laws and regulations are followed. This is especially critical when constructing steel structures, since their unique structural qualities may need additional standards. Working with an expert supplier with steel building expertise can provide you with the information that you need to successfully manage these constraints.
Manufacturer Reputation And Options for Customization
Choosing the proper prefabricated steel construction requires careful planning, evaluation of your demands, consideration of site circumstances, and evaluation of numerous design and structural possibilities. You can guarantee that your steel building fulfills your company's demands while offering long-term value and durability by outlining your specifications, selecting a fair budget, and working with trusted specialists. Remember that the proper decision now might greatly influence your operations and costs in the future.
The reputation of the manufacturer or supplier is an important factor to consider. Investigate their track record, check customer reviews, and get references. A trustworthy manufacturer will supply a high-quality product and give exceptional customer service throughout the building process. Every firm has its own set of requirements. Look for a manufacturer who provides modification choices so that you may modify the prefabricated warehouse to your precise requirements. Specialized doors, ventilation systems, and other features may be included.