Steel Warehouses in Saskatchewan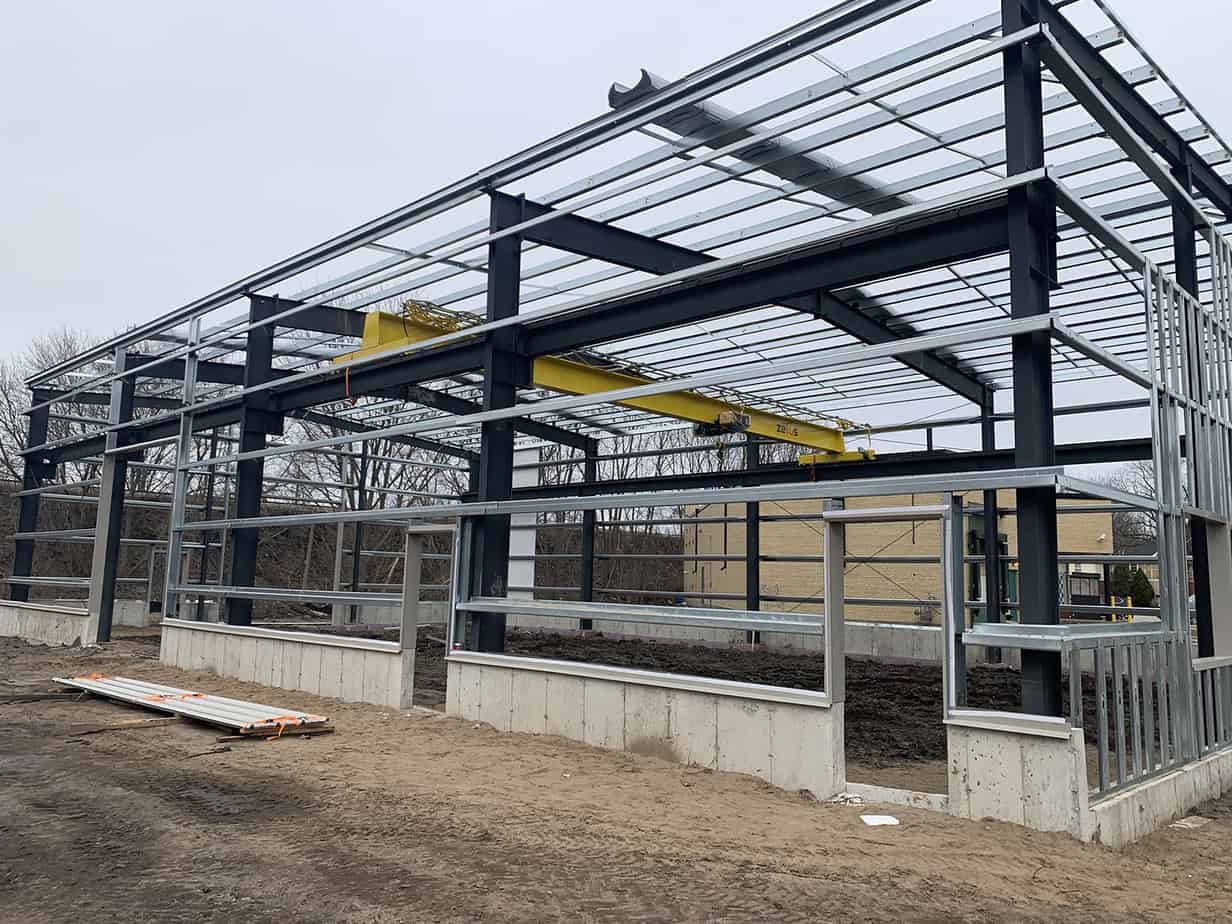 A large province in Canada, Saskatchewan's abundance of natural resources, agriculture, and manufacturing industries all contribute to the province's robust economy. Having a trustworthy warehouse for storage and distribution is one of the key elements of any successful company in Saskatchewan. Steel warehouses have grown in popularity in recent years thanks to their toughness, adaptability, and affordability. This article will examine the benefits of city steel warehouses for companies in Saskatchewan and why MetaSteelBuildings is the ideal company to construct them.
Warehouses for steel in Saskatchewan
Because of our numerous advantages, steel warehouses are now the favored option for enterprises in Saskatchewan. Steel is a remarkably resilient material that can survive harsh weather, such as hailstorms, strong winds, and heavy snowfall. Steel also resists fire, which is important in a province like Saskatchewan where wildfires are frequent.
Steel warehouses in Canada are incredibly adaptable and can be tailored to fit the unique requirements of various enterprises. A steel warehouse can be customized to meet your needs, whether you need a big open area for storage or a bunch of little rooms for offices or workshops. Also, steel warehouses can be built fast, which is a huge benefit for companies that need to launch operations right away.
City Steel Warehouse
Regina, Saskatoon, Prince Albert, Moose Jaw, and Lloydminster are just a few of the cities in Saskatchewan. The economic climates in each of these cities differ, therefore the need for steel warehouses may change based on the location and industry. For instance, Regina has a sizable manufacturing industry, so many companies need plenty of storage space for unfinished goods and raw materials. Saskatoon, on the other hand, serves as a hub for the mining and agricultural sectors, which may have different needs in terms of warehouses.
Advantages of City Steel Warehouse
Steel warehouses provide a useful alternative for enterprises that require storage and distribution facilities, regardless of the city or industry.
Steel is a low-cost, low-maintenance material that can resist Saskatchewan's severe weather.
Steel warehouses are a great option for a variety of sectors since they can be tailored to meet the unique requirements of various firms.
Steel Warehouses in Canada
Steel storage facilities are not specific to Saskatchewan. Steel warehouses are actually growing more and more well-liked across Canada as a result of their many advantages.
Steel is a recyclable, environmentally friendly material that is attractive to companies looking to lessen their influence on the environment. In addition, steel is a reasonably priced material that can assist enterprises in construction and maintenance costs.
Steel warehouses have a number of important benefits, including durability. Steel is resistant to extreme weather, which is important in a place like Canada where the weather may be harsh. Its resistance includes heavy snowfall, strong winds, and hailstorms. Moreover, steel is fire-resistant, which is vital for preserving the contents of a warehouse.
Pre-engineered Steel Warehouses
The ability to be pre-engineered, which means that they are developed and produced off-site before being delivered to the construction site, is one of the most important benefits of steel warehouses. Pre-engineered steel warehouses offer a rapid, affordable solution that is essential for firms that need to get up and running as soon as feasible.
Using computer-aided design (CAD) software, pre-engineered steel warehouses are precisely and accurately planned out. The warehouse's components are created in a controlled environment off-site, lowering the possibility of mistakes and delays. Once the parts are prepared, they are delivered to the building site where they are promptly and effectively put together.
Saskatchewan High-Quality Steel Warehouse Building
In Saskatchewan, MetaSteelbuildings is a premier supplier of high-quality steel warehouse construction services. The company has years of construction industry experience. MetaSteelbuildings is specialised in building pre-engineered steel storage facilities. To satisfy the unique requirements of their clients, we have a team of professionals who design, produce, and install steel buildings. The company provides quality services for the construction of steel warehouses in various cities across Saskatchewan.
Contact us Today
In conclusion, steel warehouses have become a popular choice for businesses in Saskatchewan due to their durability, cost-effectiveness, and reliability. MetaSteelBuildings is a company that offers professional services for the construction of pre-engineered steel warehouses. MetaSteelBuildings offers top-notch services for building steel warehouses, giving the company a safe and secure place to store their goods.
Don't hesitate to contact us or call (800)-484-0543